Between the two large alpine lakes of Annecy and Aix-les-Bains, come and discover les Jardins Secrets, a surprising garden for all.
A 7000 m² mosaic of gardens, lounges, patios, galleries and arbours turn the place into an unique and bucolic site where the creativity of a passionate family is revealed.
A must-see garden, live the experience…
This garden is a life's work. In 1980, Nicole and Alain Moumen buy an old farm in the middle of the countryside. The couple, helpt by their 3 daugthers, restores the old farm and starts to create a first garden, very simple to start with, for the family's own use.
Driven by their instinct, they worked every day, in an empirical and spontaneous way, without any plan in mind but with passion.
They never intend to open their gardens to the public, but, hidden behind their high wall, the gardens are intriguing and appealing.
So Alain and Nicole decide to open their gardens to the visitors in 1994.
Today, visitors can discover an unique place made of several small different gardens over 7000m².
A mosaic of patios, galleries, lounges… which put together natural materials, flowers and water.
The creativity of this family is revealed through this puzzle of gardens with different influences and inspirations: tusisian, indian, swiss, autrichian…
They used a large variety of materials like copper, clay and wood sculptures, mosaics, pebble, tiles… A wonderful handmade work!
For Nicole, the gardner, "gardnening is adapting to nature".
So she chooses flowers an plants whitch adapt to the climate and the environment in which they grow.
Depending on the gardens and the seasons, flowers are discreet or luxuriant and become an accessory for the architecture.
Thanks to an eco responsive management, the Jardins Secrets
support a rich variety of insects and small animals, butterfly, bees, eartworms, which contribute to the good health of the garden.
Last admission 1 hour before closing.
Young 12 to 18 years old, students

7,00 €

Children from 4 to 12 years old

4,50 €

2 adults and 2 children from 4 to 12 years old

Children under 4 years old

free
Discover les Jardins Secrets with personalized visits and welcom for each group.
Download the file to see all the details.
In order to give you the best welcome, thank's to contact us to know the available times.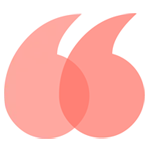 A magical place! I was completely mesmerised by the intricate details and the beautiful arrangements of sculptures and flowers. An absolute must visit!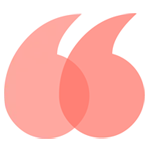 Brilliant, quirky, interesting. Plus great lunch! Not far from Annecy, well worth the trip.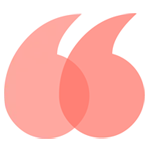 Jardins Secret is an absolutely amazing experience and a complete surprise. The story is remarkable.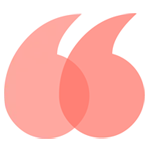 I will have to go back there next year. Don't miss the homemade mint tea and small cakes !
This error message is only visible to WordPress admins
Error: Access Token is not valid or has expired. Feed will not update.
Register to our newsletter
*By filling in your e-mail address, you agree to receive our newsletters and you are aware of our privacy policy.